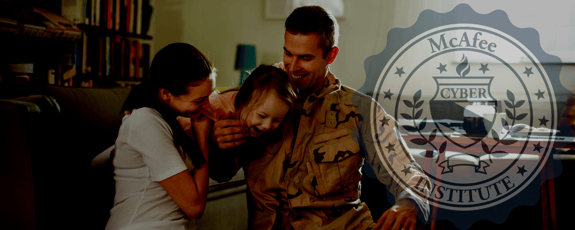 Explore how you can use your Credentialing Assistance (CA) Today to attend our certification programs.
Enroll in a McAfee Institute Certification Programs Today.
McAfee Institute
Military Funding Programs
The McAfee Institute loves working with our incredible veterans. Explore this section to see how we can help you to take your career to the next level while both serving our country and when you embark on a new career outside of it as well.
McAfee Institute is approved for the following types of military funding for the US Army, Navy, Coast Guard, DOD, & Marines.
Credentaling Assistance

VR&E

Exam Reimbursement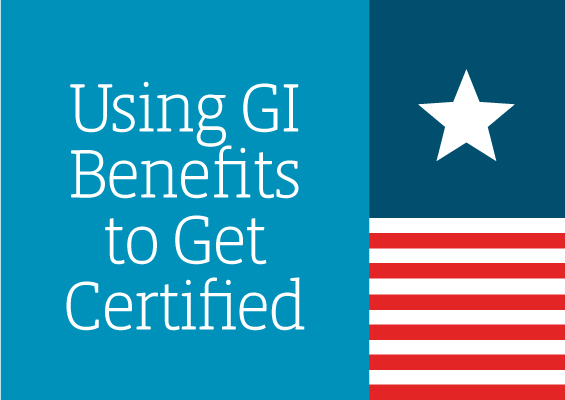 1
Step One
Choose the certification you wish to enroll in below.
2
Step Two
Identify which veteran benefit program (CA, VR&E, Exam Rembursement) you would like to utlize for tuition and/or exam fees.
3
Step Three
Start a live chat with us, call us at 888-263-1650 or submit the inquiry form below to begin the enrollment process.
Get Started
Talk to our military admission team today to learn how we can help you succeed this year.
EXPLORE OUR CERTIFICATIONS PROGRAMS
Talk to our military advising team today to learn how we can help you take your career to the next level.
The Official Training Program & Exam
We offer 100% online-self study programs that you can take from any device and any place around the world as long as you have a good internet connection. You can pick back up right where you left off at any time. And you get lifetime access and updates to the content.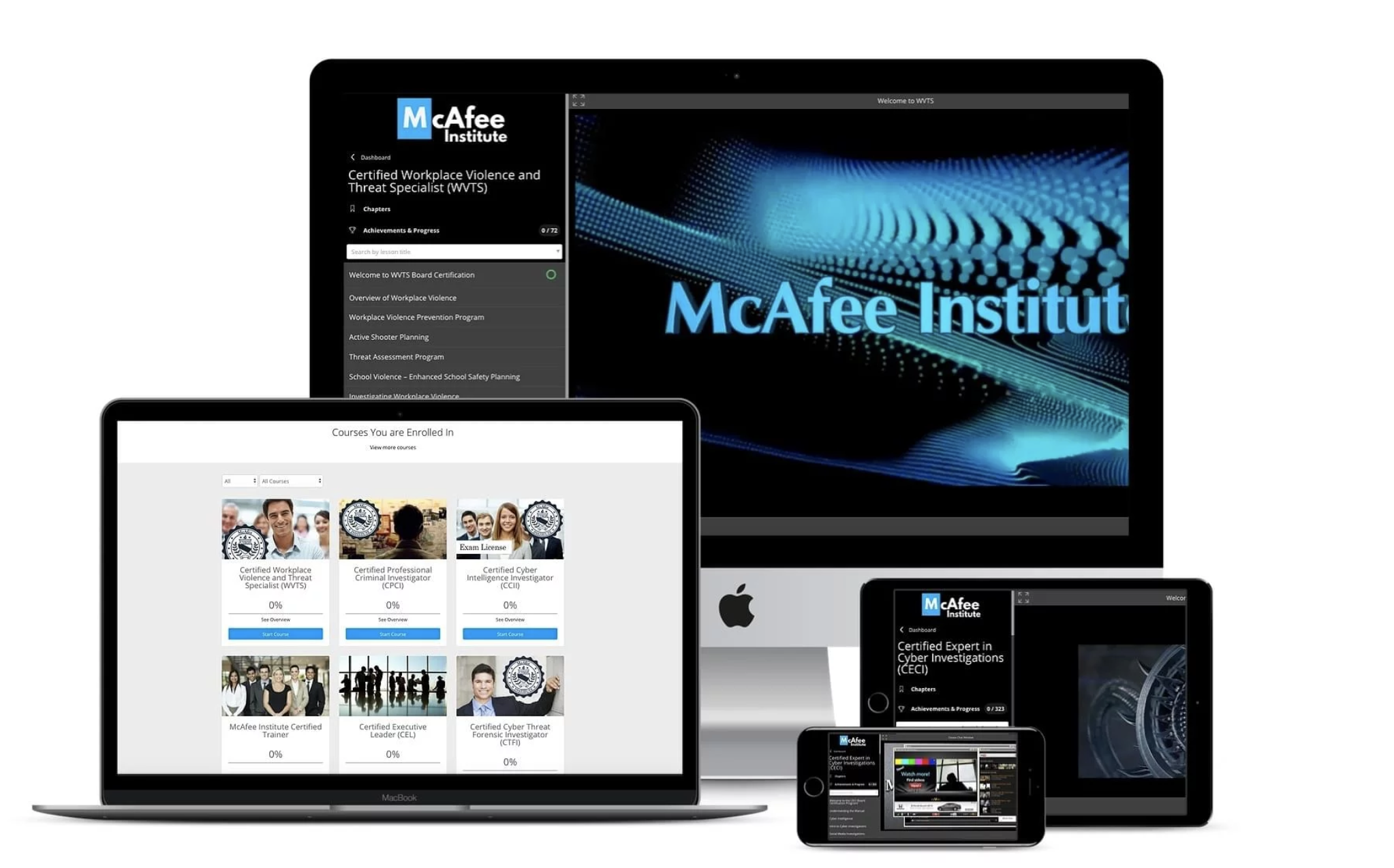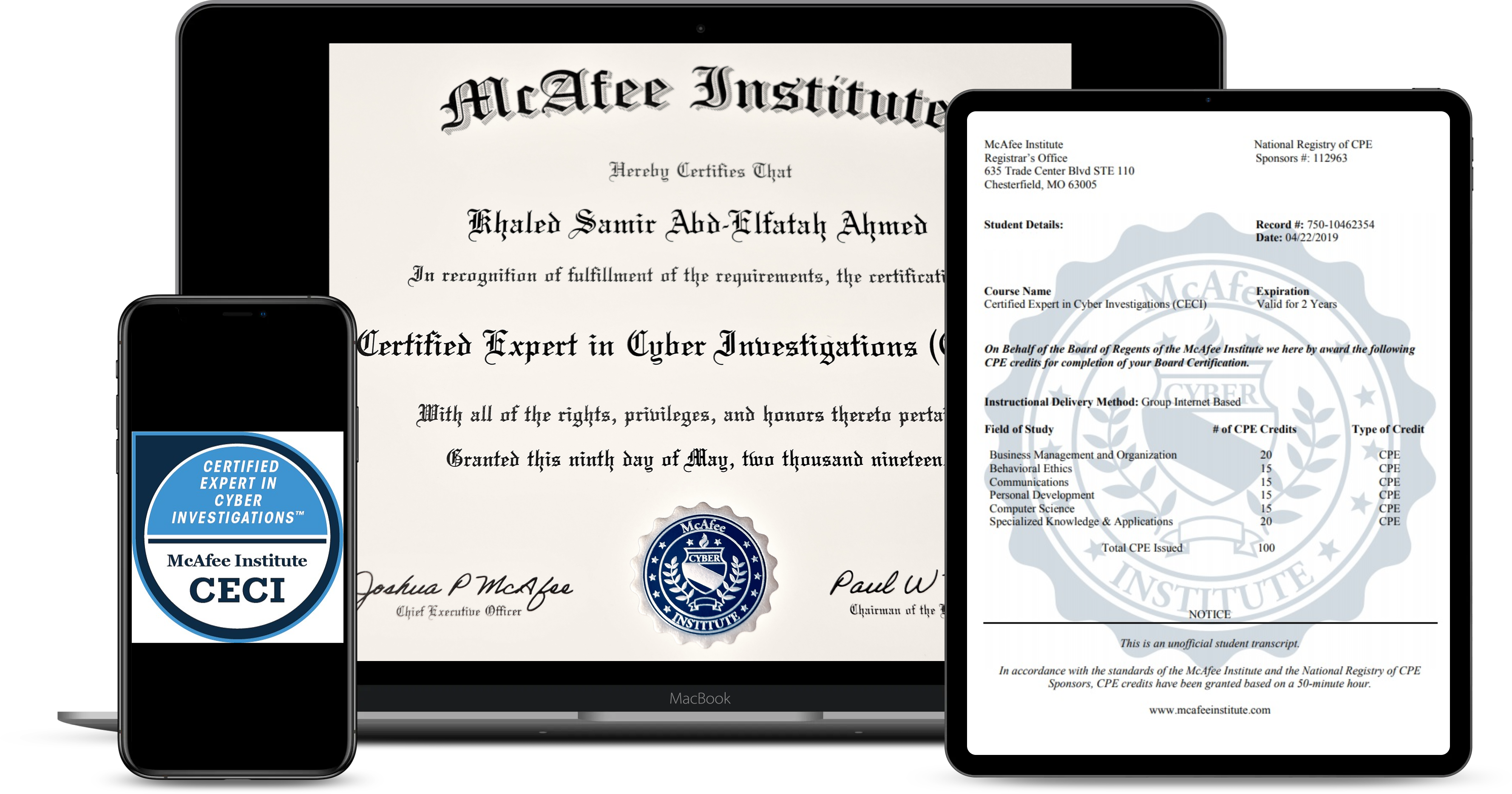 Digital Graduation Package
Upon graduation, you get a certified digital board certification and credential. You can send this to anyone in the world electronically, and it's verifiable. You get a digital transcript and CPE award letter as well. For an additional fee, you can purchase a physical board certification to showcase your achievement on the wall as well.
A Credential that Means Something
Standout in the crowd by earning that McAfee Institute designation and credential today. It signifies you are the best of the best and have undergone a rigorous training and testing process.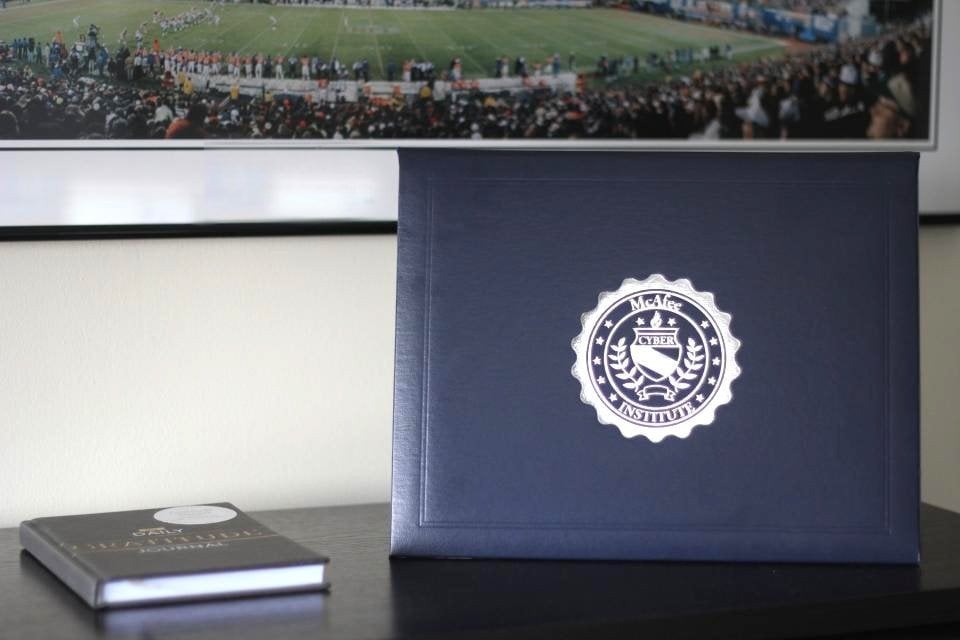 McAfee Institute
What can this certification do for your career?
DISCOVER CUTTING-EDGE INTELLIGENCE AND INVESTIGATIVE TECHNIQUES AND POSITION YOURSELF AS AN INDUSTRY-RECOGNIZED EXPERT WITH ONE OF OUR INDUSTRY-RENOWNED BOARD CERTIFICATIONS.
New Career Opportunities
Open the door to new career opportunities and promotions in the military and civilian sectors.
Increased Compensation
Our certified professionals make over 30% more money than their counterparts without our credentials based on our latest salary survey.
Recognition & Credibility
The credential and designation is a game changer for your career. We provide third party validation of your skill sets which are highly recognized within the industry.
We are here to serve you.