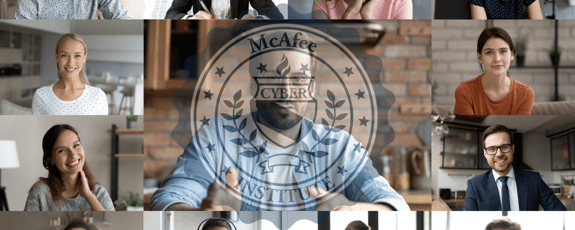 M.I. is looking for the best of the best intelligence and investigation practitioners and instructors to join the ranks of our world class team of instructors.
Becoming an M.I. Certified Instructor is a distinct privilege reserved for the best of the best looking to coach and mentor the next generation of crime fighters.
M.I. Instructor Requirements
Dedicate multiple weeks per year to McAfee Institute live teaching engagements.
Design, develop and maintain training materials aligned with the client's priorities and needs. This will include curriculum modules, videos, tutorials, and instructor guides, collateral for online courses, multimedia, and online delivery.
Present yourself as a current practitioner in the intelligence and/or investigative community with many years of experience.
Identify course objectives and assess the most effective online instructional method to achieve goals.
Assess existing course content and revise to provide a consistent and engaging user experience.
Develop new online course content on a monthly basis.
Assess existing online resources, revise content, and put into the consistent template.
Develop and/or edit video resources, as needed.
Demonstrate in-depth technical and professional capabilities with a consistent and continued desire to learn and master many subjects.
Speak at teaching, conference, or industry events with dedication and proficiency.
Show passion for the intelligence and investigative field and sharing of knowledge with the global community.
54,000+
CERTIFIED PROFESSIONALS
APPLY NOW
Submit your interest below